Telephone Tree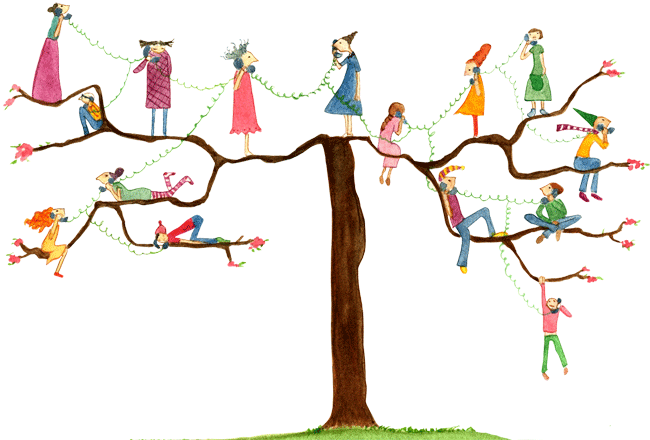 Calling all!
Consider setting up a telephone tree, or call-out list. It's a good way to update everyone, especially those family members who may not live in the same city or town. Make one phone call and have others relay the information.
The tree may be strictly family, but you may also wish to include close friends and reliable neighbours.
Print a list of the members of the tree and put it in the communications section of The File.
Write or Say it Once; Pass it on
Wherever possible, with a list of email addresses, write one message. Put your name on the the "To:" line and put others' names on the "Bcc:" line. Many people prefer the Bcc: line. It preserves privacy. Everyone will appreciate this courtesy.
Send the message out and save a copy for the communications section of The File and your email file.
Some family members may be grateful for your communication; others may resent it or dislike it.
From www.caregiving.com:
"I think it's important to email you with regular updates on how Mom is doing. Caregiving is so much harder that I ever thought. I find myself feeling lonely and overwhelmed fairly often. I want you to know how Mom is doing. I also would love positive encouragement from you but if that's not possible, no need to reply to my messages."
As always, regardless of the method of communication, update the communications section of The File. You're dealing with so much that you can't expect to remember every little detail.
Remember ... you have answered the call for help.